Discover more from The Social Media Report, by Drew Benvie
A deep look at the intersection of social media and society
The Social Media Report #4
A look at the week's news at the intersection of social media and society
Welcome to the latest edition of The Social Media Report, a review of the week's developments in technology, digital and social media. In this edition we take a look ahead to Election Day in the US, the growth rates of the top social networks which reported their numbers this week, the tech CEOs appearing in front of senate, and a rundown of my must reads from this week.
Subscribe below if you've been sent this, and you'll get every edition soon as it's out.
---
The week in review
The US Election and social media: we are about to see the highest profile example of how social media can influence a general election, and the major social networks are ramping up their safety measures with the US Election taking place on Tuesday. The net outcome here is that we are seeing tighter controls on advertising and content being implemented, and clear labels on suspicious information and misinformation, what will set a precedent for all social media moving forward.
Here's what the major social networks are implementing this week. Facebook for starters, which has said that is has added over four million voters through its proactive calls to action on Facebook, is banning all political ads from Tuesday. Twitter will on Monday placing messages at the top of users' feeds to pre-emptively debunk false information about voting by mail and election results. YouTube has stated that it will add 'Results may not be final' labels to specific search results on Election Day that will link to a separate page with Google-promoted results from The Associated Press. And Reddit has implemented a content rule whereby all information that seeks to mislead or misrepresent the election result is not allowed and would be removed from the site. It also has a dedicated site, Up The Vote, that includes AMAs and the explanation that: "the results of the election might take weeks to declare... This is why collectively practicing patience after Nov 3rd will be crucial in preserving the health of our democracy."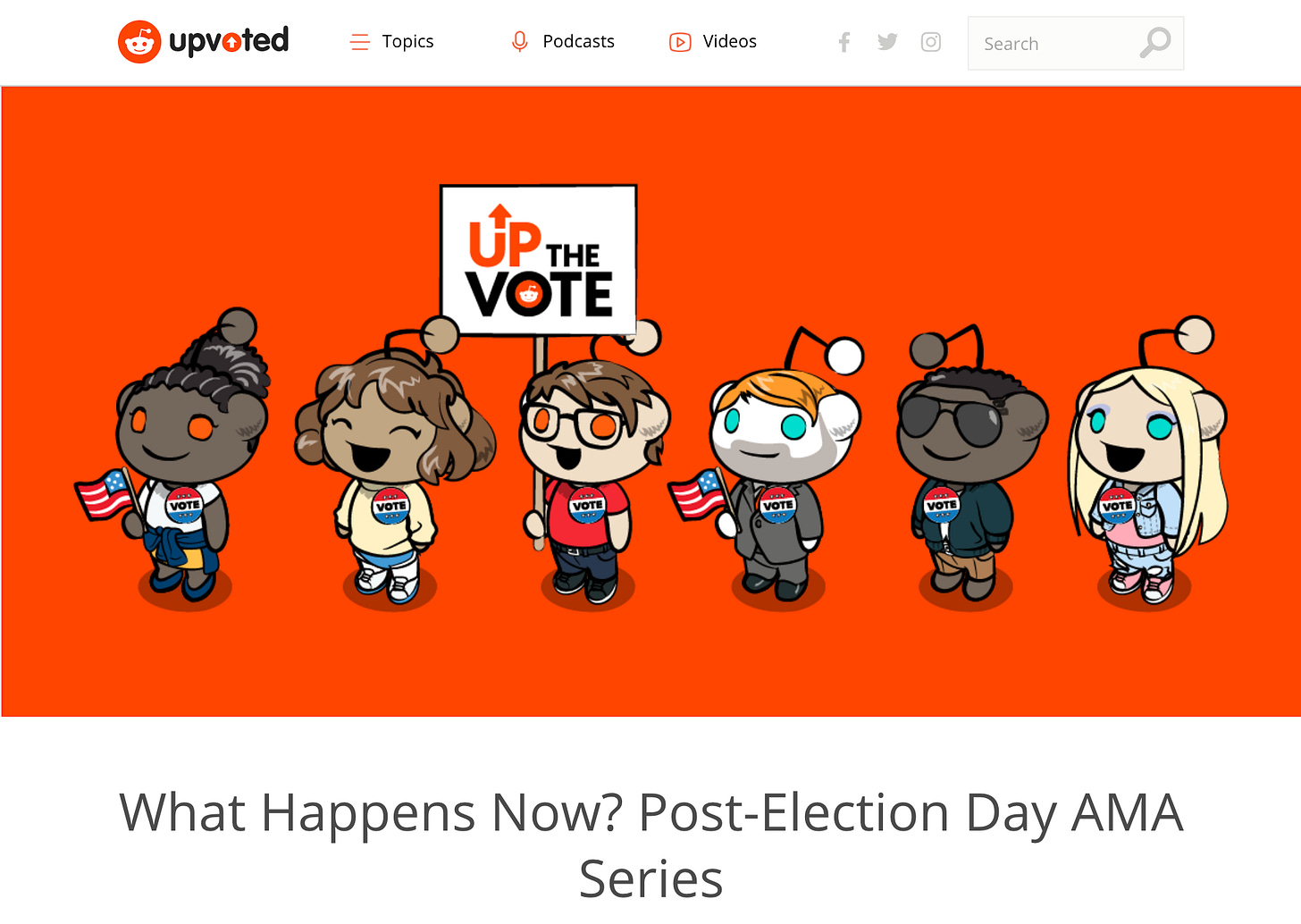 Growth at Facebook, Twitter and LinkedIn: all three of the social networks announced their new user numbers this week, and all have grown, largely as expected. Facebook has reported growth of 30 million daily active users compared to the last quarter. Twitter announced more modest growth at one million over the same period, which is in fact a slowing user growth number. Both reported surges in revenue amid the pandemic impact. LinkedIn, meanwhile, has reported that sessions are up 31%, revenue is up 16%, and total user numbers have risen to 722 million, which is a 53 million increase since January. LinkedIn's ways of measuring its user stats have always been a little out of kilter with the rest of the social media industry, but you can broadly see how well it's doing as business users replace office time with online profile-building.
Big tech CEOs appear in senate: we saw another senate hearing for big tech, with Mark Zuckerberg, Jack Dorsey, and Sundar Pichai all appearing virtually before the Section 230 hearing this week. This hearing was all about a specific law, namely Section 230 of the Communications Decency Act 1996, which essentially protects companies such as social networks from being liable for the content posted by users. Issues around election interference, public safety, and censorship have thrust this issue to the fore, with Twitter's CEO Jack Dorsey, for example, being questioned at the hearing over the recent censorship of a New York Post article critical of Biden. Little was resolved, with most lines of questioning being around how hate speech should be treated on social media, and the CEOs themselves insisting they are the best arbitrators right now. This issue is of course closely linked to the topic of election interference from social media, and whatever the result from Trump vs Biden on Tuesday, you can bet the event will be used in future hearings to build a case for stronger measures to police harmful content online.
Must reads
Here are the most interesting stories that I have been reading this week.
Social media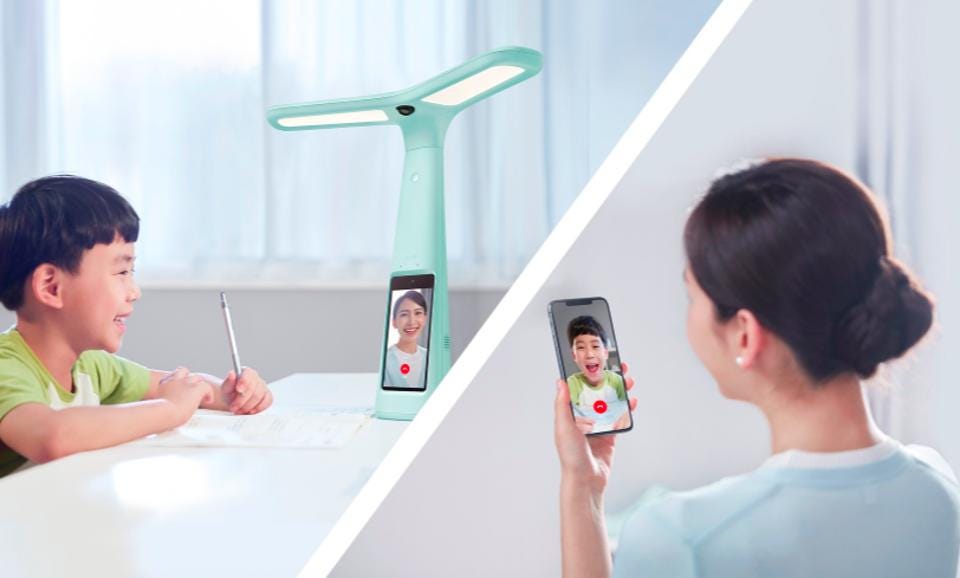 Tech moves
Interesting
---
Thank you for reading. If you have any suggestions for stories you can email them to db@battenhall.com.
You can follow The Social Media Report on Twitter at @TheSMReport.
And if you know someone that you think would like to read this newsletter, forward it on by clicking Share, below.