Discover more from The Social Media Report, by Drew Benvie
A deep look at the intersection of social media and society
The Social Media Report #23
In this edition of The Social Media Report, I am reflecting on a topic that I have researched for many years, the balance that social media strikes between being a force for good and a cause of harm. It's a delicate balance, if you believe the numbers released this week from one prominent institution. But if you ask me, qualitative research that digs into the outliers would be far more useful to uncover.
I also have as usual my must-read articles of the week. Subscribe below if you've been sent this, and you'll get every edition soon as it's out.
---
What harm is social media truly inflicting on younger generations? Three Oxford University surveys of over 400,000 people were released this week, and they show that social media has had no greater an affect mental health than TV in the 90's.
We've all seen The Social Dilemma. We all know screens deprive you of sleep and give you square eyes. We know why Facebook, Instagram and Twitter have to remove so much harmful content every hour of every day. We would all be forgiven for thinking there's more harm than good on social media today.
But this latest piece of research from Oxford University has looked back 30 years, and it looks in particular at screens, from TV to phones to social networks, which have long been associated with negative effects on wellbeing. The report shows no 'smoking gun' link between the use of technology and mental health issues, and no evidence that technologies have become more harmful over time. It's great to see all's well in the world, but I do find we're dealing with extremes, and when polling half a million people, the outliers fade into insignificance.
Online harms are in the balance: this whole topic is an area I spent a considerable amount of my time over the last two years researching. On Facebook alone, bullying and harassment has caused content removals to double from Q3 2020 to Q4 2020, up from 3.5m posts requiring removal, to 6.3m. That's 3,000 posts an hour deemed to be breaking the rules on harassment grounds requiring removal from Facebook alone. On Instagram it was a similar story, doubling in the last three months of 2020 from 2.6m to 5m. But amid the trolls and the bots, the fake news and the online harms, I do feel that social media brings more good to us than bad, and it's down to education, not regulation, to protect people from the harmful content they could see.
The extremes, I would say, are where this story lies, and where our end game should be. The research team at Oxford paint the perfect picture themselves: 'These results don't mean that technology is all good for teens, or all bad, or getting worse for teenagers or not. Even with some of the larger data sets available to scientists, it is difficult  conclusively to determine the roles of technologies in young people's lives, and how their impacts might change over time.'
We need to keep working on ways to mitigate harm from the negative effects of social media on our health, and accentuate the good. Resting on what laurels Oxford's research brings is not enough. You can watch my TED talk on this topic here, which went up on TED.com last year.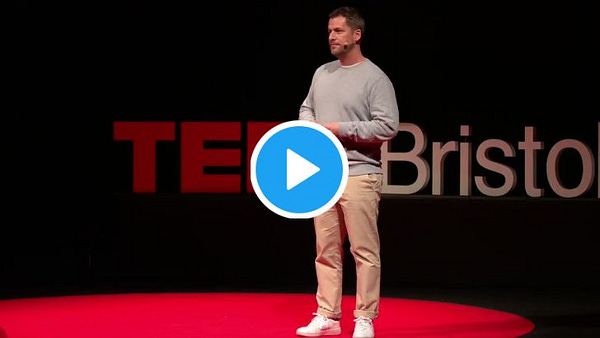 ---
My must reads from this week
Here are the stories that I have been reading this week.
World leaders and social media
Creators
Launches
Video
Business
Smart cities
Other stuff
---
The Social Media Report is written by Drew Benvie, founder & CEO of Battenhall.
You can follow The Social Media Report on Twitter at @TheSMReport. Suggestions for stories can be emailed to db@battenhall.com. Thank you for reading, and see you next time.